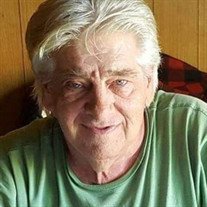 Allen Randy Herrington, 74, of Statesville, N.C., died Monday, April 19, 2021, at this home. He was born in South Carolina and spent many years in Round Lake, N.Y..
He was preceded in death by his only son, Keith Herrington.
He loved golfing, playing cards, and watching old Westerns and The Three Stooges on TV.
Those left to cherish his memory are his grandson, Kyler Herrington; daughter-in-law, Tammy Sisk; and his beloved fur baby, Blitz.
There are no formal services scheduled.
Nicholson Funeral Home is serving the family.