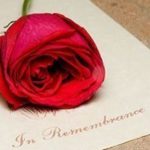 Arthur Craig Evans, 71, passed away Sunday, July 18, 2021, in Statesville, N.C. He was born August 19, 1949, to Henry Malloy Evans and Jean Craig Evans in Greenville, S.C.
He is survived by his wife of 37 years, Bridget Gilbert Evans of Statesville, N.C.; a brother, Henry Malloy Evans Jr. (Catharine) of Spartanburg, S.C.; sister, Jean Craig Evans of Cambridge, Mass.; mother-in-law, Charlene Gilbert of Statesville, N.C.; brother-in-law, Carl Gilbert Jr.; and several nieces, nephews, great-nieces and great-nephews.
Arthur spent most of his life in Belton, S.C., where he attended primary and elementary school. He furthered his education at the Wil Lou Gray Opportunity School in Columbia, S.C., and Tri-County Technical College in Pendleton, S.C.
Arthur was employed with Daniel Construction in Sandy Springs (Michelin) and later at other sites across South Carolina. He went on to work at the Patrick B. Harris Hospital. He was named the Employee of the Year by the State of South Carolina before retiring in 1995.
Arthur was active in the Little People of America Organization, attending both state and national meetings. It was here that he met his wife Bridget. He was a member of the Belton Presbyterian Church and volunteered with the Belton Rescue Squad and Meals on Wheels.
In lieu of flowers, memorials may be made to Belton Presbyterian Church, 405 Jim Russell Way, Belton, SC 29627 or Belton Rescue Squad, 14515 SC-20, Belton, SC 29627 or to Carolinian Chapter of the Little People Association, c/o Tracy Ballard – Treasurer, 1514 12th Fairway Drive, Concord, NC 28027.
A graveside service will be conducted by Dr. John LeHeup on Friday, July 23, 2021, at 2 p.m. at Hillcrest Gardens Cemetery, 1508 Charles Raper Jonas Highway, Mt. Holly, NC 28120.
Online condolences may be left at www.bunchjohnsonfuneralhome.com.
Bunch-Johnson Funeral Home is honored to be serving thee family.