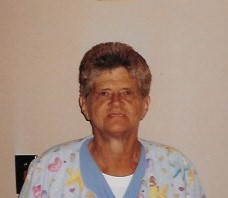 Barbara Anne Waugh Bustle, 81, formerly of Brady Lane, Statesville, N.C., and more recently a resident of Brookdale Peachtree, passed away peacefully at the Gordon Hospice House with her family by her side on Monday, July 19, 2021, after an extended illness, but her death was unexpected.
Barbara was born in Iredell County on September 30, 1939, to the late Dewey M. Waugh and Edith N. Waugh. On September 29, 1963, she married Felix Bennie Bustle Jr. They were married for thirty-nine years until his death in 2003.
Barbara graduated from Stony Point High School in 1957 and Davis Hospital School of Nursing in 1960. She worked for twenty-five years at Davis Hospital and for thirty years at Iredell Memorial Hospital as an obstetrics nurse. Barbara touched many families' lives by helping to bring their babies into the world.
She was respected by the doctors and her co-workers while mentoring many younger nurses. However, the greatest gift the Lord gave her was in the raising of her own children. After retirement in 2004, she assisted friends and neighbors with their various medical needs.
Barbara was a beloved wife, mother, grandmother, mawmaw, and sister. She loved spending time with her family, especially her grandchildren. She loved being outdoors working in her yard. She especially enjoyed her Sunday School class at Beulah Baptist Church, where she was a member for over 55 years.
She is survived by three children, Brent Dewey (Nancy) Bustle, David Michael (fiancée Liz Ellis) Bustle and Lea Anne (Mark) Goodin, all of Statesville.
She is also survived by nine grandchildren, Dewey (Rachel) Bustle, Alex (Jessi) Bustle, Henry (Britteny) Bustle, John (Lauren) Bustle, Christopher Bustle, Matthew (Tiffany) Bustle, Alayna (George) Hennessey, Chathan Goodin, and Christian Goodin; and nine great-grandchildren. Also surviving are her two sisters, Brenda W. (Lee Ray) Jolly and Kay W. (Karl) Clendenin; a niece, DeAnn J. Alpin; and nephews, Jon and Josh Clendenin.
A celebration of life service will be held at 4 p.m. on Thursday, July 22, 2021, at Beulah Baptist Church with Pastor Brian Burgess officiating. Burial will follow in the church cemetery. The family will receive friends prior to the service from 3 to 4 p.m. in the sanctuary and at other times the family will assemble at the home of Lea Anne Goodin, 122 Blue Jay Way, Statesville, NC 28677.
In lieu of flowers, the family asks that you please consider memorials in Barbara's memory to Hospice and Palliative Care of Iredell County, 2347 Simonton Road, Statesville, NC 28625 or to Alzheimer's Association, 225 N. Michigan Avenue, Floor 17, Chicago, IL 60601.
Troutman Funeral Home is serving the Bustle family. Online condolences may be made to the family at www.troutmanfuneralhome.com