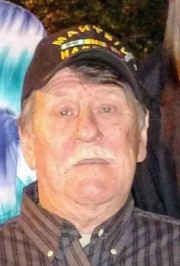 Bennie David Luttrell Jr., 71, of Statesville, N.C., passed away at home on January 24, 2021. He was born February 21, 1949, to the late Bennie David Luttrell Sr. and Bertha Orabe Burns Luttrell.
He was also preceded in death by his sons, Jonathan David Luttrell and Daniel Adam Luttrell; sister Kathy Tinkem; and brothers, Gary Luttrell and Joe Luttrell.
Bennie attended Berrien Springs High School and was a member of Snow Creek Methodist Church. He served in the Army as an aerial door gunner in the Vietnam War, also serving in the National Guard ranking as a sergeant before retiring. He worked as a machinist at Leco Inc. of Michigan and then Premier Precision of Cornelius, N.C.
Bennie enjoyed fishing, hunting, cooking, canning, gardening, and spending time with his family.
Those left to cherish and honor his memory include his daughter, Tonya Luttrell of Statesville; brothers, James Luttrell (Dot) of Florida and Jerry Luttrell of Florida; grandchildren, Joel Mahaffey, Adam Luttrell, and Kirsten Luttrell; daughter-in-law, Jennifer Luttrell; many nieces and nephews, and a special love and friend, Sue Luttrell.
The family will hold a visitation from 4 to 6 p.m. on Sunday, February 7, 2021, at Reavis Funeral Home and a graveside service starting at 10 a.m. on Monday, February 8, 2021, at Salisbury National Cemetery.
Reavis Funeral Home of Statesville is proud to be serving the Luttrell family.