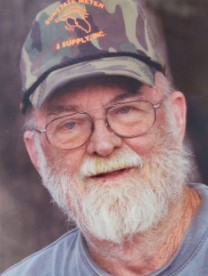 Berly Woody Myers Jr., 79, of Statesville, N.C., passed away on April 14, 2021, at Iredell Memorial Hospital.
Mr. Myers was born June 20, 1941, in Iredell County and was the son of the late Berly Woody Myers Sr. and Virginia Messick Myers. He attended Cool Spring School and on July 2, 1962, he married Ellen Jane Knox Myers, who survives. He owned and operated BW Myers Tire, and he loved fishing, hunting and his family, especially his great granddaughter, Blakely.
In addition to his wife, he is survived by two daughters, Donna Myers Stewart (Richard Hartsog) of Olin, and Rhonda Myers Henderson of Statesville; one grandson, Bradley Allan Henderson (Mandy); Elizabeth Stewart Vargas (Roger); one great granddaughter, Blakely Dare Henderson; sister, Diane Cost; brother, Jerry Myers; and sister-in-law, Clara Myers.
In addition to his parents, Berly was preceded in death by two brothers, Cecil Myers and Denny Myers.
Graveside funeral services will be held at 11 a.m. on Monday, April 19, 2021, at Fifth Creek Presbyterian Church Cemetery with Rev. John Millholland. Active pallbearers will be Jerry Know, Roy Campbell, Raplh Faw, Wayne Know, David Know and Matthew Campbell. Honorary pallbearers are Boyd Gannt, Harley Stroud and Paul Brendle. The family will receive friends on Monday from 10 to 11 a.m.
In lieu of flowers, memorials may be made to Fifth Creek Presbyterian Church.
Troutman Funeral Home is serving the family.