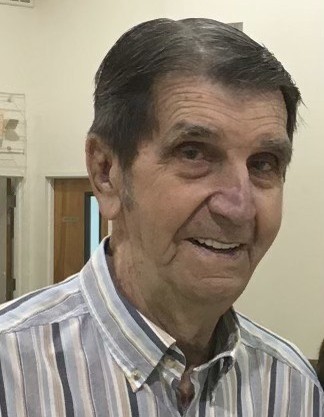 Billy Dee Galliher Sr., 87, of Statesville, N.C., passed away on Tuesday, August 17, 2021, at Wake Forest Baptist Medical Center following a sudden fall at his home.
Bill was born on January 1, 1934, in Iredell County to the late John Alexander Galliher and Lillie Anne Gardner Galliher. After graduating high school, Bill went to serve in the U.S. Army. He worked for many years at TA Sherrill Construction and later was the primary caregiver for his wife for over ten years until her passing in 2019.
In addition to his parents, Bill was preceded in death by his wife of 60 years, Shirley Sigmon Galliher; and five brothers and four sisters.
He is survived by his three children, Betty Ann Kleinhans, Jeffrey Allen Freeze (Michele), and Billy Dee Galliher Jr. (Amy); four grandchildren, Courtney McLain (Ben), Jamie Freeze, Eric Freeze, and Justin Freeze; and two great grandchildren, Rosie McLain and Raven McLain. Also surviving are two sisters, Rosie Galliher Adams and Janet Benfield, as well as numerous nieces and nephews.
A graveside service will be held Friday, August 20, at 2 p.m. at Iredell Memorial Gardens.
Memorials can be made to Hospice and Palliative Care of Iredell County, 2347 Simonton Road, Statesville, NC 28625 or Bethlehem United Methodist Church, 607 Bethlehem Road, Statesville, NC 28677.
Troutman Funeral Home is serving the family.