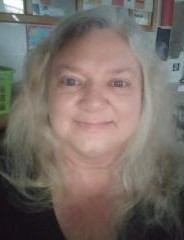 Cornelia Annette Jones, 55, of Cleveland, N.C., passed away unexpectedly on Saturday, August 14, 2021.
Annette was born on September 8, 1965, in Iredell County, N.C., and was the daughter of Johnnie Newell Jones and the late Rebecca Ann Foster Jones. She worked at Advantage Children's Center of Cleveland.
In addition to her mother, Annette was preceded in death by her maternal grandparents, Andrew and Marjorie Foster; paternal grandparents, Robert Andrew and Zetta Mae Jones; nephew, Drew Samuel Jones; uncles, Dale, Tommy, Jimmie, Robert Jr. and Claude Bass, and aunt, Betty Williams and Gus and Granny Queen, who helped to raise Annette.
In addition to her father, Annette is survived by her step-mother, Debbie Jones; daughter, Deidre Luann Upright; two sons, Jason Wayne Upright and Tyler Steven Cato; grandchildren, Makayla Paige Upright, Jameson Cole Upright, Ellie Grace Upright, Easton Reese Upright and Daxton Steven Cato; brother, John Andrew "Andy" Jones (Tammy); and sister, Crystal Diane Jones Frick (Donald). Also surviving are several aunts and uncles, Paul Jones (Linda), Billy Jones (Gail) and Annie Alexander (Roger), and numerous cousins.
A visitation will be held from 5:30 to 6:30 p.m. on Friday, August 20, at Strait Way Missionary Baptist Church with a memorial service to follow at 6:30 p.m. with Rev. Rick Davis officiating. Burial will be held at a later date at St. Michaels Cemetery.
Memorials can be made to Strait Wat Missionary Baptist Church, 629 Ostwalt Amity Road, Troutman, NC 28166.
Troutman Funeral Home is serving the family.