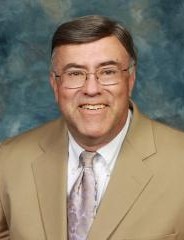 Pastor Bobby Henderson, 62, a minister of the gospel for 34 years, died on July 3, 2021, at the Gordan Hospice House in Statesville, N.C.
He is survived by his wife, Jane Bridges Henderson; his children Bridgett (Jacob) Scott, Joni (Matt) Current, and Chelsie (Nick) Wyatt; and his grandchildren, Cole and Silas Scott.
Bobby was born in Statesville on December 12, 1958, to the late Frank and Flora Mae Henderson. He graduated from N.C. Wesleyan College with bachelor's degrees in History and Education. He went on to obtain his Master's and Doctorate in Theology and Ministry from Christian Bible College. He was pastor of Calvary Baptist Church of Davie County (five years), Union Chapel Baptist Church (11 years), and Monticello Baptist Church (18 years). In addition to beinng a minister, he was also known to many as a teacher, coach, and funeral director.
The family will receive friends on Tuesday, July 6, from 5 to 7 p.m. at the Harmony Baptist Church Life Center. A celebration of life service will be held on Wednesday, July 7, at 10 a.m. at Harmony Baptist Church with the body to lie in state one hour prior with Reverends Cliff Gwaltney, Jacob Scott, and William Wease officiating. Burial will immediately follow in the Holly Springs Baptist Church cemetery. Pallbearers will be Michael Barnette, Roger Barnette, Terry Campbell, Kenneth Dillard, Wayne Moose, Jesse Stroud, Scotty Harris, and Ronnie Wooten.
Troutman Funeral Home is serving the family.