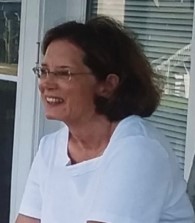 Brenda Johnson Joines, 69, of Statesville, N.C., passed away peacefully on November 5, 2021, at the Gordon Hospice House, following a courageous battle with Alzheimer's disease.
Brenda and her husband, Mike Joines, were married on February 13, 1971, and spent 50 years together creating a life filled with love and laughter. They cherished their daughter Jodie, who brought them great happiness. That happiness grew exceedingly with the addition of three grandsons, whom she "loved to the moon and back."
She will be remembered for being a kind and patient preschool teacher and especially for being the ray of sunshine that greeted Statesville Family YMCA members every morning for years. No one will disagree that Brenda never met a stranger.
She was born on February 26, 1952, in Wilkes County, N.C., to the late Fred and Mabel Johnson. In addition to her husband, Brenda is survived by a daughter, Jodie Spencer, and grandsons, Jackson, Jacob and Tyler, all of Holly Springs, N.C.; a sister, Joyce Osborne of Wilkesboro, N.C.; and brother, Thomas Johnson (Andrea) of Holden Beach, N.C.
The family is extremely grateful to her compassionate caregivers, Margie Abernathy and Lillie Laws (sister-in-law), and for the care Brenda received at the Gordon Hospice House.
A Memorial Service will be held at a later date.
To honor Brenda's life, smile more … show kindness to strangers more often … and live every day like "this is a good day."
Memorials may be made to Gordon Hospice House or to an Alzheimer's Research Foundation.