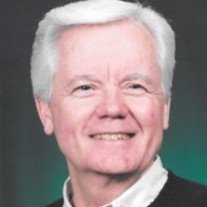 Carl Michael Cindric, 82, of Mooresville, N.C., passed away on March 26, 2021. He was born on August 24, 1938, in McKeesport, Pa., to the late Michael and Cora Jeney Cindric.
Mr. Cindric spent most of his professional career building high-performance racing engines. He loved his dogs and enjoyed photography and reloading ammunition for his firearms. He served the country he loved in the Air Force and Air Force National Reserve.
He is survived by his son, Timothy J. Cindric (Megan); daughter, Teri C. Cindric (Carrie); grandchildren,Tanner and Austin Cindric; and his younger brother, Patrick Cindric (Niqi).
A private Celebration of Life will be held in Indianapolis, Ind.
In lieu of flowers, the family has requested that memorial contributions be made to the Wounded Warrior Project and the American Society for the Prevention of Cruelty to Animals (ASPCA).
Cavin-Cook Funeral Home & Crematory, Mooresville, is serving the Cindric family. Condolences may be made to the family at www.cavin-cook.com.