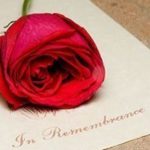 Casey John Tanner, 64, of Mooresville, N.C., passed away on Saturday, September 4, 2021.
He was born on October 21, 1956, in Auburn, N.Y., and grew up working on his family farm in Skaneateles, N.Y. In the late 1990s Casey moved to Mooresville, where worked in the Construction Industry as a Heavy Equipment Operator. He enjoyed spending time with his grandchildren, hunting, listening to music, and shopping at flea markets.
Casey is survived by his fiancée, Tammy Garrigan; his two children, Jason Tanner (Jackie) and Shannon Davenport (Steve); eight grandchildren; seven brothers and sisters; and many nieces and nephews.
A Celebration of Life will be held from 6 to 8 p.m. on Saturday, September 11, at Cavin-Cook Funeral Home in Mooresville, N.C.
A Celebration of Life will be held in New York at a later date and time.
Cavin-Cook Funeral Home & Crematory, Mooresville, is serving the Tanner family. Condolences may be made to the family at www.cavin-cook.com.