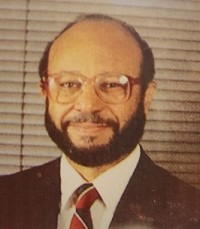 Charles Franklin Turner, 85, of Largo, Md., was born in Statesville, N.C., on February 12, 1936. He departed from this earthly realm on July 22, 2021, at the University of Maryland Capital Region Medical Center.
As a child, Charles joined Piney Grove A.M.E. Zion Church in Harmony, N.C. He graduated from Unity High School in 1954 and attended North Carolina A&T University, where he obtained a degree in Radio Television Technology. He served in the U.S. Air Force in 1957 and was honorably discharged in 1963. After his Air Force commission, he returned to North Carolina A&T University and earned a degree in Electrical Engineering. On June 30, 1967, in Largo, Md., Charles married the love of his life, Shelby Jean Smith of Hamptonville, N.C. They later settled in Prince George's County, Md.
He began his career with the Federal Communications Commission in Washington, D.C., in 1964, and he received many performance awards and special achievement recognitions for his 23 years of professional contributions, including Commission Coordinator for the 1980-1984 Olympic Organizing Committees, 1984 Chief of Operations Review Branch, and his work with the Japanese company Panasonic. He was literally involved in every major domestic and international land mobile system leading to the implementation of the State Medical Response System, the radio location service for offshore oil discovery, and the policies and practices in the regulation of private radio communications systems. He often traveled throughout the U.S. during his career and exemplified the highest in career government by facilitating consistent and efficient quality services. Charles provided consultation to law firms Keller & Heckman and McDermott, Will, & Emery and Fortune 500 companies.
An avid bowler, Charles won many competitions, including the National Industrial Tournament in Dayton, Ohio with the D.C. Travelers who earned a $50,000 jackpot. He was well known for his love of music from Jazz to Opera, which he shared with his friends and loved ones.
Charles was preceded in death by his parents, Mabel Turner Houpe and LeRoy Campbell; and his brother, John Paul Houpe.
He leaves to cherish his memory his wife Shelby S. Turner; one brother, James Robert Houpe (Juanita); five sisters, Gladys Feimster (Charlie), Margaret Pauline Jones (John), Connie Parker (Stanley), Jane Rogers (William), and Faye Cowan (Claude); sister-in-law Frances Houpe; and a host of beloved cousins, nieces, nephews and friends.
The Celebration of Life service will be held on Saturday, July 31, at Rutledge and Bigham Mortuary, 603 S. Center Street, Statesville, NC 28677. Visitation will be held at 1 p.m. and the service at 2 p.m. The Rev. Tyrone Redmon will be the officiating Eulogist. Interment will be held at the National Cemetery in Salisbury, N.C.
Rutledge and Bigham Funeral Home is serving the family.