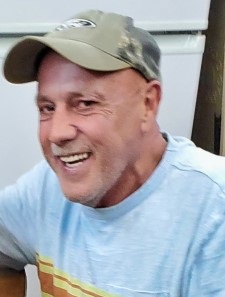 Chuckie Dean Sykes, 59, of Statesville, N.C., and formerly of Roanoke, Va., passed on May 26, 2021, with his sister Peggy, niece Sheila and her husband Allen, ex-sister-in-law Norma and niece Carolyn all by his side.
Chuckie was born on November 22, 1961 in Honaker, Va., to his father James Cecil Sykes Sr. and mother Gladys Pruett Sykes, who predeceased him.
Chuckie is survived by three daughters, Melissa Reyes (Wascar), Jessica Guenthner, and Trinity Read; and one son, Jeremy Bailey, all of Roanoke, Va.; as well as his two sisters, Shelby Sheets (Jack) of Roanoke, Va., and Peggy Perry (James) of Bramwell, W.Va.; and one brother James "Cecil" Sykes Jr. of Hollins, Va.; eight grandchildren; two great grandchildren; six nieces, Carolyn Butta, Jeana Stockton, Kathy Akers, Linda Bandy, Becky Sheets, and Sheila Campbell; and one nephew, Jerry Jessee Jr.
He is also survived by a loving ex-sister-in-law, Norma McHone, and two dear friends, Allen Campbell and Donna Whitt
Chuckie always wanted to share a smile. If he made you smile it made his day, he never met a stranger. Chuckie was a brave, strong, iron-willed man, and always would lend a helping hand.
He was preceded in death by his parents and a niece, Dana VanBlaricom, and a nephew Jack Sheets Jr.
No local local services are planned. The family would like to thank the doctors and nurses of Iredell Memorial Hospital CCU for their constant, attentive loving care.
Tribute Cremation Society is serving the family.