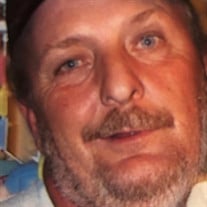 Clarence Edward "Bud" Cunningham, 63, of Statesville, N.C., passed away Sunday July 25, 2021, at home. Bud lived in Stony Point most of his life and was a handyman until the day he died. He was born December 4, 1957, in Granite Falls, N.C., to the late Lewis Cunningham and wife Merle Stringfield and Terry Cunningham.
In addition to his parents, he was preceded in death by stepfather, Jesse Stringfield; son, Ashely Cunningham and brother, Ernie Melton.
Bud is survived by his wife, Tara Lynn Cunningham; two sons, Julius and James Cunningham; one stepson, Jessie Cunningham; and daughter, Jennifer Cunningham; nine grandchildren, and seven great grandchildren.
A celebration of life service will be held Saturday July 31, 2021, at 2 p.m. at Mt Wesleyan Church in Hiddenite, N.C.
Memorials may be given to the Bud Cunningham memorial fund c/o Chapman Funeral Home.
Chapman Funeral Home is serving the family.