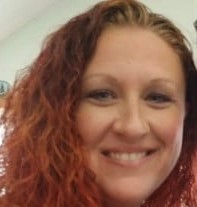 Yvette Lise LaPolice, 42, of Mooresville, N.C., passed away on Sunday, July 25, 2021. She was born on July 5, 1979, in Alexandria, Minn., to Phillip and Barbara LaPolice.
She was confident, free spirited, had a strong personality and was a social butterfly. She was an animal lover, a car enthusiast and had great mechanical skills. Yvette was beautiful inside and out and lived life to the fullest.
In addition to her parents, Phillip and Barbara, she is survived by her sons, JP LaPolice and Trey LaPolice; sister, Minelle Hulsebus and her husband Justin Hulsebus; and nephews, Jackson and Mason Hulsebus.
The family will receive friends and family on Friday, July 30, from 10 a.m. to 12 noon at Cavin-Cook Funeral Home with a service following at 1 p.m. at St. Therese Catholic Church with Rev. Mark Lawlor officiating.
Cavin-Cook Funeral Home & Crematory, Mooresville, is serving the LaPolice family. Condolences may be made to the family at www.cavin-cook.com.