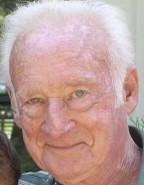 Coy Edgar Isenhour Jr., 87, of Sherrills Ford, N.C., passed away Wednesday, December 1, 2021.
Coy was born in Catawba County, N.C., on March 4, 1934, and was the son of the late Coy Edgar Isenhour Sr. and Ida Mae Starnes Isenhour. He attended Catawba County schools and later served in the U.S. Army. Coy was an avid hunter, fisherman, outdoorsman and gardener.
In addition to his parents, Coy was preceded in death by his wife, Alice Reid Isenhour, who passed away in 2002; daughter, Pamela Dawn Isenhour; three brothers; and one infant sister.
Coy is survived by his two children, Cathy Isenhour Jurney (Charles) and Jeffrey Isenhour (Tonya); four grandchildren, Alicia Jurney Van Wyck (Dr. Lt. Col David), Jessica Hupalowsky (Matt), Lanie Isenhour Jones (Colby) and Jared Isenhour. Also surviving are one brother and five sisters.
A memorial service will be held at a later date at Olivet Baptist Church.
In lieu of flowers, memorials can be made to Carolina Caring Hospice of Sherrills Ford at 7473 Sherrills Ford Road, Suite A, Sherrills Ford, NC 28673.
Troutman Funeral Home is serving the family.