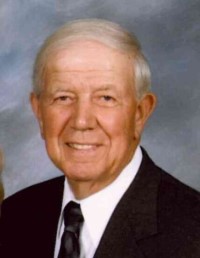 Thomas Abernathy Watt Jr., 89, of Statesville, N.C., passed away Wednesday, December 1, 2021, at the Gordon Hospice House.
Mr. Watt was born March 23, 1932, in Alexander County, N.C., and was the son of the late Thomas Abernathy Watt Sr. and Bessie Bailey Watt. He attended Alexander County Schools and honorably served in the U.S. Army. On September 16, 1955, he married Doris Campbell Watt, who survives, of the home, and together they were members of Bethlehem United Methodist Church. He was retired from LR Wooten Construction and was a member of the Mason Lodge 27.
Tom was a simple man, hardworking, and a loving father, grandfather and great grandfather, who provided well for his wife and family.
In addition to his wife, he is survived by two sons, Darrell Watt (Terri) of Statesville and Ricky Watt of Statesville; five grandchildren, Traci Baker (Chad), Toni Fortner (Stephen), Tamera Watt (Matt), Thomas Watt (Jamie), and Caroline Watt; and nine great grandchildren, Mason, Grace, Tatum, Tyson, Brody, Barrett, Braxton, Ava and Brody.
He was preceded in death by three brothers, Robert, David and James Watt, along with five sisters, Frances Privette, Anna Lee Poole, Betty Myers, Peggy McNeely and Nancy Wooten.
Funeral services will be held at 11 a.m. on Friday, December 3, 2021, at Bethlehem United Methodist Church with Pastor Michael and Rev. Olin Isenhour officiating. Burial will follow in the church cemetery with military honors. The family will receive friends Thursday evening from 6 to 8 p.m. at Bethlehem UMC and at other times at the home of Darrell and Terri Watt.
Memorials may be made to Bethlehem United Methodist Church.
Troutman Funeral Home is serving the family.