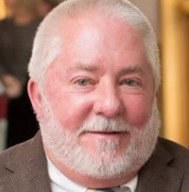 Craig Russell Milliken, 62, passed away on Monday, January 25, 2021, with his wife and children by his side at Lake Norman Regional Medical Center in Mooresville, N.C. In 2018, Craig survived a ruptured abdominal aortic aneurysm, but pneumonia, COVID-19, and ARDS took him away from us much too soon.
He was born on February 26, 1958, in Louisville, Ky. He grew up in Ohio and graduated from Springboro High School in 1976. He met his wife Joan at Bowling Green State University and graduated in May 1982. After graduation, he spent several decades in construction and project management, embarking on a few independent business ventures along the way. He loved to travel and his work took him across the country and as far away as Siberia.
Craig loved the outdoors and was a lifelong adventure-seeker. Throughout his life, he was heavily involved in scouting, hiking, camping, rock-climbing, and sailing. He passed on his passion for the outdoors to his children, Brad and Kelly. To the slight annoyance of his wife, Craig enjoyed a phase of several years where his Harley-Davidson motorcycle took him throughout the Mid-Atlantic, with the Blue Ridge Parkway being his absolute favorite ride.
He was an active member of Lake Norman Yacht Club for 28 years, serving as the Commodore of the club in 2008 and the Commodore of the South Atlantic Yacht Racing Association in 2009. He raced a wide variety of sailboats, and it wasn't uncommon for him to surprise his family by bringing home a new type of sailboat to master. Always one to appreciate a good joke, his favorite comic strip, Hagar the Horrible, once featured the quote, "How come you have six boats?" to which the reply was, "Because I sold one."
An avid competitor, he raced in events at both the local and national level. Some of Craig's happiest years were spent ferrying his children throughout the Southeast as they competed in various regattas. He loved being a member of such a tight-knit community and that his children shared his passion for the sport. He was extremely proud that his family's involvement in sailing led to opportunities that saw Brad and Kelly attend the United States Coast Guard and United States Naval Academies, respectively.
Craig was deeply invested in all of his relationships and would stop at nothing to help a friend in need.
He is survived by his wife of 37 years, Joan (née Laborie) Milliken; his son, Brad (Marissa) Milliken; his daughter, Kelly Milliken; his mother, Linda Eaton; and his brothers, Kyle (Kathryn) Milliken and Kent Milliken.
The family intends to host a memorial service at Lake Norman Yacht Club when it is safe for our loved ones to be closer than six feet apart from one another.
In lieu of flowers, and to honor his love for the outdoors, donations may be made in his memory to the Appalachian Trail Conservancy.
Cavin-Cook Funeral Home, Mooresville, is serving the Milliken family. Condolences may be made to the family at www.cavin-cook.com.