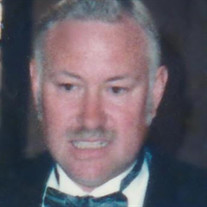 Dale William Gonio, 70, of Heuvelton, N.Y., passed away January 4, 2021, at his second home in Statesville, N.C. He was born February 26, 1950, in Gouverneur, N.Y., the son of the late Donald Gonio and Virginia Daniels Gonio.
Raised by his grandfather Norris Daniels from childhood, Dale learned and developed his passion for classic and vintage Ford cars, trucks and tractors. He had a natural talent for restoration and spent his life doing what he loved. Anyone who knew Dale, learned quickly his opinion of any make or model outside of Ford. He believed in Henry Ford and would give a history lesson on Henry at every opportunity. He was the owner of Northern Auto. He loved his garage and especially enjoyed the hunt for the next great find for restoration.
Most of all, Dale was devoted to his family and loved spending time in their company. He was a dedicated husband and father who will be missed by all.
He was preceded in death by his grandfather who raised him as well as his parents. Most notably, his most recent feline companion Dust E Ball.
Left to cherish his memory are his beloved wife of 51 years, Betty Gonio; son, Dale W. Gonio II and wife Lisa (North Carolina); brother, Larry Gonio; and lifelong friend, Mike Kirby (Heuvelton); and numerous other loving friends and family.
A memorial service will be held at a later date.
Please share memories and condolence with the family at www.nicholsonfunerals.com.
Nicholson Funeral Home is serving the family.