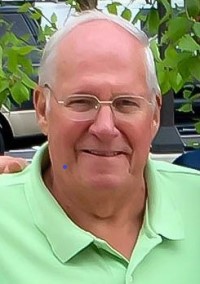 Robert (Bob) Glenn Stainbrook, 83, of Troutman, N.C., passed away Tuesday, January 5, 2021, at the Gordon Hospice House.
Bob was born February 10, 1937, in Meadville, Pa., and was the son of the late Frank Stainbrook and Kathryn Boughner Stainbrook. He was a 1954 graduate of Randolph-East Mead High School, served in the U.S. Army and on July 6, 1963, he married Scarlett Conrad Stainbrook, who survives, of Troutman.
Bob was a member of the Jaycees, Lions Club and VFW in Pennsylvania. He was employed for nearly 20 years at Drafto Corporation in Pennsylvania and later worked in various machine shops, retiring from Custom Machine Services in Statesville, N.C.
In addition to his wife, he is survived by two children, Barry Stainbrook (Anita) of Meadville, Pa., and Lisa Stainbrook (Norris Allison) of Statesville, N.C.; four grandchildren, Lauren Dyer (Nicholas) of Westerville, Ohio, Robert Stainbrook of Meadville, Pa., Cristy Daniels of Westminster, Colo., and Megan Allison of Statesville, N.C.; a great granddaughter, Harmony Allison-Grubbs of Statesville, N.C.; a sister, Doris Loper of Littleton, Colo.; and a brother, Richard Stainbrook (Colleen) of East Freedom, Pa.
He was proceeded in death by brother, Donald Stainbrook and 2 infant brothers.
Bob will be remembered for his witty and fun-loving personality, and as someone who never met a stranger. He greatly enjoyed time with his grandchildren; fishing, hunting and being outdoors; tinkering in his workshop and his yearly beach trips to Oak Island, NC with family and friends.
Visitation will be held from 2 to 4 p.m. on Saturday, January 9, 2021, at Troutman Funeral Home. A memorial service will be held at a later date in Meadville, Pa.
Memorials may be made to Hospice & Palliative Care of Iredell County, 2347 Simonton Road, Statesville, NC 28625. Online condolences may be made to the family at www.troutmanfuneralhome.com.
Troutman Funeral Home is serving the family.