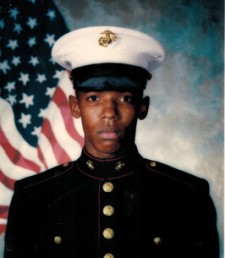 Mr. Darris Anthony Knox, 42, of Statesville, N.C., departed this life on Wednesday, December 1, 2021. He was born in Iredell County on April,14, 1979, and was the son of Sharon Lynn Lackey Roberts and the late Andre Sherman Knox.
He was a graduate of North Rowan High School, and prior to his death he was employed as a machine operator for Carolina Beverage in Mooresville, N.C. In addition to his father, he is preceded in death by his stepfather, Samuel Roberts; his grandmothers, Elizabeth Lackey and Coleen Knox; his grandfathers, CH Knox and Willie Lackey; and an aunt, Deborah Ann Knox.
In addition to his mother, Sharon Roberts, he leaves to cherish the memory of his life his fiancee, Joy Chavers of the home; two sons, Elijah Keaton of Brooklyn, N.Y., and Quadaris Knox; a step-son, Jaylin Chambers of the home; two step-daughters, Brittnany Chambers and Madeline Chambers; three brothers, Andre Knox of Charleston, S.C., Travis Knox of Winston-Salem and Shawn O'Neil Knox of Monroe; two sisters, Cassie Knox and Yani Peet of Statesville; two grandchildren, Avianna Keaton and Avalyn Keaton; an aunt, Patricia (James) Peek of Salisbury; his uncles, Jeffery Lackey of Raleigh, Keith (Amy) Knox of Charlotte and Charles Knox of Statesville; and a host of nieces, nephews, cousins, other relatives and friends.
Visitation is secueduled for Friday, December 10, 2021, from 12 noon to 1 p.m. at Rutledge and Bigham Mortuary, 603 South Center Street Statesville, NC 28677.
Rutledge and Bigham Funeral Home is serving the family.