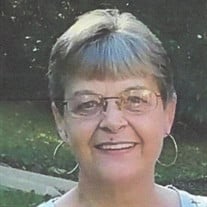 Deborah Anne Rusczak, 65, of Statesville, N.C., passed away on Friday, December 3, 2021, at Iredell Memorial Hospital. Born on January 20, 1956, in Elmira, N.Y., she was the daughter of Raymond Updike and Diane Updike.
Those left to cherish her memory include her husband, Michael R. Rusczak; sons, Geno Mallacoccio and his wife Kristi Keller, Anthony Mallacoccio and his wife June, and Ryan Risczak; her grandchildren, Caleb Mallacoccio and Charlotte Mallacoccion; her sister, Sandy; and her brothers, David Updike and Raymond Updike Jr. She was preceded in death by her brother, Billy Updike.
At the request of her family, no formal services will be held.
Nicholson Funeral Home has the honor of serving the family.