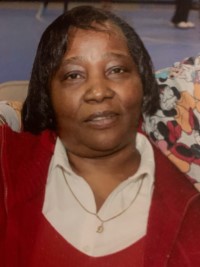 Deborah Louise Turner Heaggans, 62, of 235 N. Oakland Avenue, Statesville, N.C., passed away at her home on Saturday, January 2, 2021. She was born in Iredell County on February 2, 2021, and was the daughter of the late Charles Otto Turner and Queen Elizabeth Turner.
She was a graduate of Statesville High School and was a member of Calvary Presbyterian Church.
In addition to her parents, she was preceded in death by parents-in-law, Charlie "Sam" and Velma Heaggans and a sister, Robin Turner.
She leaves to cherish the memory of her life her husband, Bernard Heaggans, of the home; her children, Lanae (Timothy) McDaniel of Salisbury, N.C., and Joshua Heaggans of Statesville; two grandchildren, Nakyla Heaggans and Syncere Heaggans; her sisters, Elizabeth Peck and Frances (David) Turner; her brothers, Charles Clark and Gary Turner; her sisters-in-law, Rita Heaggans, Charlette Harrell, and Theresa Smith; her brothers-in-Law, Michael Heaggans, Craig (Rheda) Heaggans and Wayne (Vanessa) Heaggans; her uncle and aunts, James (Lois) Turner and Dorothy Mintz; and a host of nieces and nephews that she truly loved; cousins, other relatives and dear friends.
Celebration of Life Services will be conducted Saturday, January 9, 2021, at 1 p.m. at Rutledge and Bigham Funeral Home. Visit the Book of Memories for Mrs. Heaggans at www.rutledgeandbigham.com.
General Public viewing will be Thursday, January 7, 2021, and Friday, January 8, 2021, from 10 a.m. until 6 p.m. and on Saturday, January 9, 2021, until the funeral hour. Burial will follow in the New Center Presbyterian Church Cemetery.
There will be no public visitation due to the COVID-19 pandemic. You can only enter the funeral with a funeral pass, which will be given to the family.
You can also view Mrs. Heaggans' remains virtually on-line at www.youtube.com. (Search Deborah Heaggans Viewing.)
Visit the Book of Memories for Mrs. Heaggans at www.rutledgeandbigham.com. Rutledge and Bigham Funeral Home is serving the Heaggans Family.