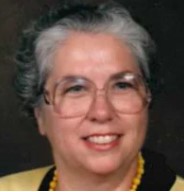 Doris Jean Brown, 81, of Terrell, N.C., passed away on January 7, 2021. She was born on November 27, 1939, in Davidson, N.C., to the late James "Bill" and Annie Cherry Brown.
Miss Brown was a graduate of Mooresville Central High School, Presbyterian Hospital School of Nursing, Charlotte and Queens College Charlotte. She also attended Presbyterian School of Christian Education in Richmond, Va., and Spanish Language Institute in San Jose, Costa Rica. Miss Brown had a very active career as a nurse. She served as Assistant Resident Nurse, Queens College Infirmary, and at Presbyterian Hospital in Charlotte. She served as a medical missionary for the Presbyterian Church in Sanatorio LaLuz, Morelia, Mexico, working as the Director of Nurses and taught in the School of Nursing connected with the hospital there. On her return to the United States she was head nurse on the Orthopedic floor and worked for Charlotte Orthopedic Specialists for 25 years. She had her RN, BSN, ONC (Orthopedic Nurse Certified) and was a member of NAON and held various offices in the local chapter over the years. She grew up in Calvary Presbyterian Church, Davidson, and served as Deacon, Elder, Sunday School Teacher. She held various offices in Women of Church and sang in the choir. She also attended Sherrills Ford Presbyterian Church, where she was an Elder, Sunday School Teacher, pianist, organist and sang in the choir. She was Moderator and Vice Moderator Secretary, Commissioner to Synod and General Assembly and served on various committees in Presbytery, including Missions and Women's Committee, several various offices in Presbyterian women on Presbyterian level. She received three Honorary Life memberships in Presbyterian Women, two Synods and General Assembly, Women of Church, Mecklenburg Presbyterial, Concord Presbytery WOC, Sherrill's Ford Presbyterian Women.
She is survived by her godson, Tom Link; cousins, Randy Cherry, Pete Cherry.
Funeral services will be held at 2 p.m. on Sunday, January 17, 2021, at Sherrills Ford Presbyterian Church with Pastor Russ Reighley officiating. Burial will follow the service at Mimosa Cemetery, Davidson, N.C. The family will receive friends prior to the service from 1 to 2 p.m. at the church.
In lieu of flowers, memorials may be made to Sherrills Ford Presbyterian Church, 8491 Sherrills Ford Road, Sherrills Ford, NC 28673.
Cavin-Cook Funeral Home & Crematory, Mooresville, is serving the Brown family. Condolences may be made to the family at www.cavin-cook.com.