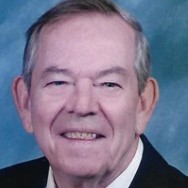 Mr. Devon Edward Barnes, 95, of Statesville, N.C., passed away January 2, 2021, at the Gordon
Hospice House after a brief illness.
Mr. Barnes was born on August 5, 1925, in Alexander County to the late Thomas Lee Barnes and
Julia Echerd Barnes. He attended Mulberry Street and D. Matt Thompson High School. He was
married to Irene Dagenhart Barnes on February 25, 1944, in York, S.C. He was a
member of Western Avenue Baptist Church of Statesville. He was employed by Statesville
Cotton Mill and Southern Screw of Statesville, where he retired in 1986. Mr. Barnes was also
World War II veteran, having served in the U.S. Air Force.
In addition to his parents, Mr. Barnes was proceeded in death by his wife, Irene Dagenhart
Barnes; sisters, Lois B. Gentle, and Estelle B. Mayhew; and brothers, Raeford, Willard, Arnold, Roy
Lee and Bliff, along with his son-in-law, Joe Millsaps, and niece, Lovelle Barnes.
Mr. Barnes is survived by two daughters, Gail Barnes Millsaps of Stony Point and Carol Barnes
Clary (Dennis) of Statesville; grandchildren, Michael Millsaps, Karen Clary Holman, and Lori
Millsaps Taylor; great-grandchildren, Chelsea, Micah, Dustin, Dylan, Cody, Madelyn, Tanner,
Stephanie, Lauren, Olivia, Alexa, and Gracie, as well as four great-great grandchildren, Bella,
Iden, Kaydence and Paiyton and numerous nieces and nephews.
Graveside services will be conducted at 2 p.m. at Iredell Memorial Gardens on Friday, January 22, 2021. The family ask that anyone attending please wear mask and practice social distancing.
Memorial contributions can be made to Western Avenue Baptist Building fund or Hospice and
Palliative Care of Iredell County. Online condolences may be made to the family at
www.nicholsonfunerals.com.
Nicholson Funeral Home is serving the family.