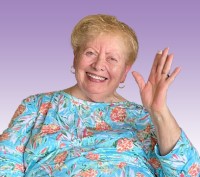 Dorothy Anne "Dee" Henry, a native of Long Island, N.Y., passed away peacefully with her husband by her side on August 2, 2021, in Catawba, N.C. She was 83 years old.
Dee was preceded in death by her parents and 11 siblings, including brothers Lawrence, Edward, Daniel, Ernest, Walter, Richard and Robert and sisters Louise, Rose, Marie and Dolores.
Dee is survived by her husband of 58 years Harold "Hank" Arthur Henry; their children, Susan Anne, Harold Patrick and Christopher Guy; son-in-law, Michael O'Malley; daughters-in-law, Claudia Rozzi-Henry and Christina Rodriguez-Henry; grandchildren, Jessica, Christopher, Harold, Angelica, Alexandra and Benjamin; grandson-in-law, Aaron; and great grandchildren Dexter and Lux.
Dee was born April 17, 1938, in the Red Hook section of Brooklyn, N.Y. She was one of 12 children to mother Louisa Vasquez Dorsch and father Edward Dorsch. She grew up in Brooklyn and later moved to Long Island, where she met and married her husband, Harold Arthur Henry. They settled in North Babylon, N.Y., and raised three children.
Dee spent most of her life dedicated to raising their family and making a home. She had many interests and hobbies with the biggest one being crafts. There wasn't a craft she couldn't master, and she owned her own ceramic studio, "Wise Owl Ceramics." She later developed a love and passion for paper crafting, especially scrapbooking. She was a permanent fixture at Scrapper's Playground, where she always had a smile and kind word for the customers, many of which became her friends. She and her husband eventually retired and split their time between Winter Haven, Fla., and Catawba, N.C.
Troutman Funeral Home is serving the family.