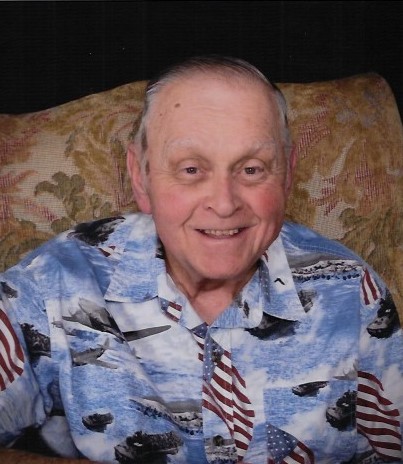 Paul Douglas Thornburg, 84, of Statesville, N.C., passed away Thursday, November 4, 2021, at Maple Leaf Healthcare.
Doug was born April 2, 1937, in Paw Creek, N.C., and was the son of the late Paul Judson Thornburg and Annie Mae Stimpson Thornburg. He was a graduate of West Mecklenburg High School and Central Piedmont Community College. He served in the U.S. Air Force and the U.S. Army Reserves. On July 11, 1959, he married Carleen Stockton Thornburg and together they were members of Fallstown Baptist Church. Doug has a servant's heart, serving in various roles like Deacon and volunteering with Meals on Wheels. He was a retired Charlotte Police Officer and later became a minister of Providence Baptist Church and Elmwood Baptist Church.
In addition to his wife of 62 years, Doug is survived by three daughters, Tammy Howard (Randy) of Cleveland, Susan Rhoades (Terry) of Hayes, N.C., and Joanna Giles (Chris) of Statesville; two grandchildren, Christy Kress (Kenny) and Daniel Marshall (Tara); three great grandchildren, Bailey Kress, Paisley Kress, and Claire Marshall; and one sister-in-law, Doris Cole of Madison, TN.
Funeral services will be held at 2 p.m. on Sunday, November 7, 2021, at Fallstown Baptist Church with Pastor David Troutman officiating. Burial will follow in the church cemetery. The family will visit with friends on Sunday from 1 to 2 p.m.
Memorials may be made to Fallstown Baptist Church, Gideons International or www.checkeredflagfoundation.org Online condolences may be made to the family at www.troutmanfuneralhome.com.
Troutman Funeral Home is serving the family.