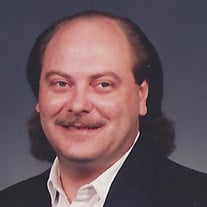 On Tuesday, November 2, 2021, Paul Samuel Sebastian, loving husband and friend, passed away at the age of 67. Paul was born in Wilkesboro, N.C., to Lloyd and Gertrude (Wyatt) Sebastian, who preceded him in death.
He is survived by his wife, Debra McGee Sebastian; his sister, Ellen Lackey (Gary); and brother, Curtis Sebastian (Sherry). Two sisters preceded him in death, Carol (Charles) White, and Linda (Richard) Spears. Paul was especially fond of his nephews, Alan Plasky and Court Van Houten of Statesville, Brandon Lackey of Granville, Ohio, and Jason Spears of Salisbury, N.C.
He graduated from Wilkes Central High School and continued studies at Catawba Valley Technical Institute. He then went on to work in retail / grocery in Wilkes and Iredell counties and retired from Wm. T. Burnett. Paul enjoyed NASCAR racing, the National Football League and family gatherings.
There will be no formal services. In lieu of flowers, the family requests that memorials be made to Lake Norman Humane Society, 110 Robinson Road, Mooresville, NC 28117. Online condolences may be made to the family at www.nicholsonfunerals.com.
Nicholson Funeral Home has the honor of serving the family for the cremation of Paul Samuel Sebastian.