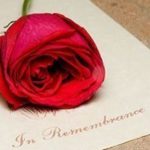 Edward Larry Merrell, 73, of Statesville, N.C., passed away peacefully on Tuesday, November 16, 2021, at his residence. He was born on September 11, 1948, at the Naval Hospital in Portsmouth, Va., to the late Edward and Winnie Holland Merrell.
A graduate of Warren High School in Michigan, Larry attended Western Michigan University and subsequently enlisted in the United States Navy. After serving our Nation for over 13 years, Larry left the Navy to pursue a trade as a welder. The last few years, Larry was working for Bird Dog Traffic Control Company in Statesville.
He is survived by his sister, Cynthia Lee Chaconas; his nephew, Donald John Merrell; and nieces, Jessica Lee Carroll and Christen Eve Chaconas.
Larry was a member of Rocky Hill Baptist Church, and a graveside service with military honors will be held at 2 p.m. on Saturday, December 4, 2021.
Cavin-Cook Funeral Home & Crematory, Mooresville, is serving the Merrell family. Condolences may be made to the family at www.cavin-cook.com.