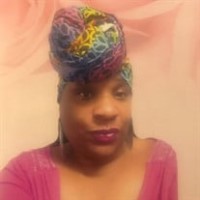 Erika Felice Summers- Sylla, 50, from Bronx, N.Y., passed away July 12,2021.
Erika iss survived by her parents, Clifford (Mary Summers) Mayfield; two brothers, Eric Summers of Statesville, and William (Marisol) Sumpter and Shahan Sumper of New York; ex-husband, Ibrahim Youssouf Sylla; and a host of nieces, nephews, aunts, cousins and other relatives and friends.
Funeral services will be held on Sunday, August 8, 2021, at 2 p.m. at Belmont Cemetery in Statesville with Rev. Danner officiating.
Chapman Funeral Home in Stony Point ,N.C., is serving the Summers family.