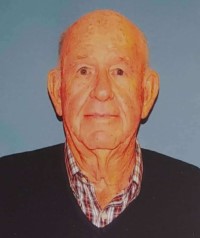 Ernest Neal Sloan Jr., 84, of Statesville, N.C., passed away at his residence on Tuesday, February 16, 2021. Born on February 17, 1936, he was the son of the late Ernest Neal Sloan Sr. and Pearl Goodin Sloan.
Mr. Sloan graduated Central High School and served in the United States Air Force. He retired at the age of 57 from Fiber Industries and was a member of Mountain View United Methodist Church, where he served in many capacities.
Ernest loved playing golf every Tuesday. He was a volunteer with Central School Fire Department, later serving on the Board for many years. He was also a member of Snow Creek Masonic Lodge #571.
In addition to his parents, he was also preceded in death by his wife of 50 years, Cecile Blackwelder Sloan; three brothers, Maynard Sloan, Gilbert Sloan and Jim Sloan; and two sisters, Wadie Stewart and Joann Sharpe.
Those left to cherish his memory are his children, Ronda Hayes (Bryant Miller), Michael Sloan (Casey) and Stephen Sloan; grandchildren, Jessica McLaurin, Nicholas Hayes (Amanda), Luke Sloan, Will Sloan, Caroline Marlowe (Dakota), Jordan Sloan and Grace Sloan.
Ernest is further survived by his great-grandchildren, Ashleigh McLaurin, Peyton McLaurin, Chloe Hayes, Wyatt Hayes, and Piper Marlowe (who will be arriving soon); and two sisters, Betty Sloan and Nancy Little (Les).
The family will speak to friends in the church fellowship hall on Saturday, February 20, 2021, from 11 a.m. to 2 p.m. at Mountain View United Methodist Church, with the funeral service beginning in the sanctuary at 2 p.m. with Rev. Sarah Fisher officiating. Burial will follow in the church cemetery with Military, Masonic and Fire Department rites.
Online condolences may be left for the family at www.bunchjohnsonfuneralhome.com.
Bunch-Johnson Funeral Home is honored to be serving the Sloan family.