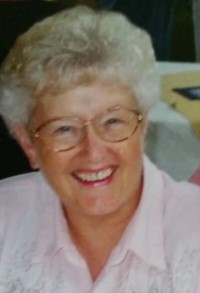 Frances Marie Cline Whitener, 87, passed away on Saturday, March 6, 2021, at the Gordon Hospice House in Statesville, N.C. Frances was born October 13, 1933 in Iredell County and was the daughter of the late James Lester Cline and Lillie Marie Fox Cline.
She was a graduate of Cool Spring High School and was retired from International Paper. She was married for 35 years to the late Sidney Otha Whitener Jr., who passed away in June 2013, and together they were members of New River Mission Baptist Church. She loved her family, church, gardening and especially her flowers.
She is survived by two sisters, Dorothy C. Vinson of Statesville, and Martha C. Privette of Crumpler, N.C.; stepdaughter, Patty Whitener of Concord; son-in-law, Clyde Marlow of Statesville; and a nephew, Jeffrey R. Vinson of Greensboro.
In addition to her husband and parents, Frances was preceded in death by one daughter, Sherry W. Marlow, who passed away September 7, 2014.
A private family memorial service will be held at Iredell Memorial Gardens Cemetery at a later date.
Memorials may be made to New River Missionary Baptist Church, 9721 NC Hwy 113, Piney Creek, NC 28663 or the Gordon Hospice House.
Troutman Funeral Home is serving the family.