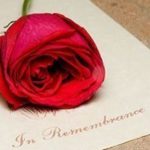 Gary Lynn Overcash, 71, of Salisbury, N.C., passed away on August 27, 2021. He was born on August 22, 1950, in Mooresville, N.C., to the late Monroe and Mary Coone Overcash.
In addition to his parents, Gary was preceded in death by his wife, Gloria Jean Overcash.
He is survived by his daughter, Tiffany Overcash; son, Gary Lynn Overcash Jr; .grandchildren, Jenna Overcash Edelen, Lanie Abernethy, and Mercedes Gilbert; great-grandchildren, Saylor Edelen, Callie Smyre, and Talon Gilbert; and siblings, Larry, Terry, and Gail.
A Graveside Service will held at 10 a.m. on Friday, September 3, 2021, at Glenwood Memorial Park, Mooresville, N.C.
In lieu of flowers, financial contributions can be made to Cavin-Cook Funeral Home, P.O. Box 977, Mooresville, NC 28115, (704) 664-3363 to assist the family with funeral expenses.
Cavin-Cook Funeral Home & Crematory, Mooresville, is serving the Overcash family. Condolences may be made to the family at www.cavin-cook.com.