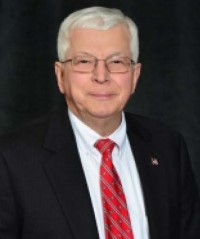 Mr. Michael Dean Daniels was born in Davie County, N.C., on September 15, 1945. He was the youngest child of Joe Eustace and Lexie Veach Daniels. Mr. Daniels, 75, died Tuesday morning, August 24, 2021, at Gordon Hospice House in Statesville, N.C., following a brief illness.
Michael was a graduate of Davie County High School, Class of 1963. After graduation he attended Western Carolina University for two years and then UNC-Greensboro, where he earned a Bachelor's of Science in Chemistry in 1967. He later earned a master's degree in Textile Chemistry in 1977. He served in the U.S. Army as an aide-de-camp for a general in Berlin, Germany, where he was stationed in 1969.
He married Dr. Glennie Overman Daniels (formerly of Harmony, N.C.), who survives, in 1967 in Greensboro, N.C. He is survived by sister, Linda Daniels Soderquist of Greensboro. He is also survived by sister-in-law Ann Daniels of Salisbury and brother-in-law Robert Overman and wife Lynda of Statesville. One brother, Donald Lee Daniels of Salisbury preceded him in death in May 2021. He is also survived by many nieces and nephews who will miss him very much.
He worked for several textile companies in North Carolina. Later he worked in the internet technology industry. He worked for Radio Shack and most recently in the insurance business for Aflac. He was the top salesman for Aflac, including being a district manager for his area. He was a tremendous salesman who was honest, humble and helpful. He also was a music lover and operated as a DJ under the name "The Boogieman" for 15 years. He loved to display his shag skills with his wife Glennie. Michael was a master wood craftsman. Michael was an avid Star Wars and Star Trek fan. He was a wonderful storyteller who could make and take a joke and enjoyed the silly insanity that makes a good life.
Due to Covid-19 concerns, no services will be held at this time. Memorials in his memory may be made to Matthew 25, P.O. Box 206, Harmony, NC 28634 or Hospice and Palliative Care of Iredell County, 2347 Simonton Road, Statesville, NC 28625.
Troutman Funeral Home is serving the family.