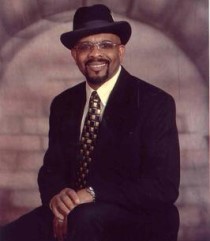 Mr. Harold David Ikard, 69, of 427 Avon Avenue, Troutman, N.C., passed away on Wednesday, August 11, 2021, at his residence. Mr. Harold was born in Gastonia, N.C., on December 25,1951, and was the son of the late Will Ikard and Elizabeth McDowell Ikard.
He was a high school graduate. He also attended Mitchell College and Catawba Tech. He was employed by Freight Delivery as a truck driver. He was a faithful deacon at Highland Acres Church of Christ, and he attended several activities there such as Sunday School and Bible School.
He was united in marriage to Joan Parks Ikard, who survives. In addition to his parents, he was preceded in death by a grandson, Tyrell Johnson, and one brother, Willie Ikard.
In addition to his wife, Joan of the home, he leaves to cherish the memory of his life his daughters, Regina (Jeff) Ikard, Crystal Yvonne Ikard and Tiffany Parks, all of Concord; his sons, Harold David Ikard Jr. of Nashville, Tenn., Jerry Lee Ikard of Cleveland and Randy (Baquita) Ikard of Catawba; his grandchildren, Jakayla Parks, Elijah Ikard, Octavia Ikard, Damion Ikard, Jamar White and Christopher Ikard; his sisters, Mary McGill of Statesville, Pearl (Micheal) Saddler of Troutman, Mattie (Allen) Parks of Troutman and Betty Sue Ikard of Salisbury; his brothers-in-law, Melvin Parks, Robert Parks and Walter "Bo" Parks, all of Statesville; his sister-in-law, Annette (Marvin) Parks of Cleveland; and a host of nieces, nephews, cousins, other relatives and friends.
Celebration of Life Services will be conducted Monday, August 16, 2021, at 11 a.m. at Highland Acres Church of Christ in Statesville, N.C. Pastor Al Simmons will officiate.
Visit the Book of Memories for Mr. Ikard at rutledgeandbigham.com.
Rutledge and Bigham Funeral Home is serving the family of Mr. Ikard.