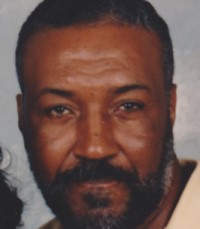 Mr. Henry Odell Williams Sr., 75, of Statesville, N.C., passed away on May 17, 2021, at Iredell Memorial Hospital in Statesville, N.C. He was born in Rowan County on June 3, 1945, and was the son of the late Lawrence O'neal Williams and Ada Privette Williams. In addition to his parents, he was preceded in death by a brother, Samuel Williams, and a sister, Bettye Williams McClelland.
He attended Ervin Temple CME Woodleaf in North Carolina. Prior to his retirement, he was employed by Herch Celenest Kosa. He was united in marriage to Vivian Brawley Williams for over 40 wonderful years.
He leaves to cherish the memory of his life, in addition to his wife, Vivian of the home, his children, Jacquelyn "Jackie" Robinson of Chicago, Yolanda (Robert) Holt of Raleigh, Kym Johnson (Robert "Tony") of Charlotte, Henry "Dell" Odell Williams II of Woodleaf, William "Tony" Anthony Williams of Statesville, Juan "JD" David Williams of Statesville, Cameron Ashley (Marquita) Williams of Mooresville, David "Tim" Timothy (Kelli) Williams of Vienna, Va., and William "Kelly" Kyle (Jo'elle) Brawley of Statesville; siblings, Eugene (Margaret) Williams, Carolyn Downing, Carl "Billy" (Frances) Williams, Harold (Patricia) Williams; grandchildren, Jason Holt, Christopher Holt, Colby Johnson, Henry Odell Williams III, Stephen Williams, Alexis Williams, Preston Garner, Dillion McCoy Williams, Sidneyanne McCoy Williams, Kali Lauren Williams, David Joseph Williams, Destiny Brawley, Dezzmon Brawley, Jayln Robinson, Justin Robinson, Anniyah Sade Williams, Hakeem Diaz Edgerton, Cameron Ayden Williams and Jabari Edgerton Williams; five great grandchildren; and a host of nieces, nephews, cousins, other relatives and friends.
Celebration of Life Services will be conducted Saturday, May 22, 2021, at 12:30 p.m. at Mt. Pleasant AME Zion Church Cemetery. Dr. J.C. White will officiate and Rev. Ervin Hannah will eulogize. Burial will follow in the Iredell Memorial Park.
Members of the family will receive friends at the funeral home from 12 until 12:30 p.m., but will assemble at the residence at other times.
Visit the Book of Memories for Mr. Williams at www.rutledgeandbigham.com.
Rutledge and Bigham Funeral Home is serving the Williams Family.