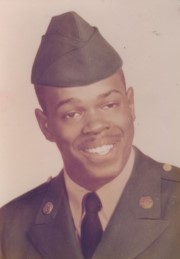 Henry Phifer Stockton, 82, of Cleveland, N.C., passed away Saturday, January 30, 2021, at Novant Health-Glenn A. Kiser Hospice House in Salisbury, N.C.
Born in Rowan County on December 24, 1938, he was the son of the late Gaston Gaither Clark and Helen Phifer Clark.
In addition to his parents, he was also preceded in death by sisters, Bethany Brawley, Nellie Murcherson and Lucille McNeely.
Henry was a supervisor in cotton textiles, enjoyed landscaping and was a member of Cameron Presbyterian Church. He served in the U.S. Army from 1958-1962
Those left to cherish his memory are his wife of 57 years, Opal Martin Stockton; two sons, Aaron Stockton (Purity) and Wendell Stockton; one daughter, Tanya Stockton; two brothers, Clarence Stockton and Isaac Stockton; grandchildren, Janae Stockton, Joshua Cauthen, Brittany Cuthbertson, Demetrus Savoy, Deontae Savoy, Nyresha Hayes and Takiera Myers; and 11 great-grandchildren.
Mr. Stockton will lie-in-state at Bunch-Johnson Funeral Home on Friday, February 5, 2021, from 9 a.m. until 2 p.m.
The family will hold a private service in the Chapel of Bunch-Johnson Funeral Home and burial will be held at Salisbury National Cemetery.
Online condolences may be left at www.bunchjohnsonfuneralhome.com.
Bunch-Johnson Funeral Home is honored to be serving the Stockton family.