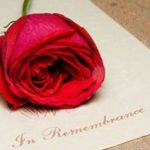 Vivian Scott Wooten, 79, of Statesville, N.C., passed away on February 2, 2021, at Iredell Memorial Hospital after a brief illness. She was the daughter of the late Clarence Haskel Scott and Edna Hartness Scott. She graduated from Central High School and Mitchell College.
Those left to cherish her memory are her husband of 60 years, James "Jimmy" B. Wooten Jr.; sister, Carole Burke (Clarence); and brothers, Gary Scott (Teresa) and Wayne Scott (Brenda); along with niece, Cathy Mitchell (Jody); nephews, Roger Miller and Shelton Scott; as well as three great-nephews, two great-nieces and three great-great nephews.
Vivian was a devoted and loving wife, sister and aunt who will be greatly missed.
Vivian's family would like to express their appreciation to the wonderful nurses and staff of the 5th Floor and ICU at Iredell Memorial Hospital.
The family will honor her life with a private graveside service with Rev. Mike Duncan officiating. In lieu of flowers, memorials may be made to Trinity United Methodist, Church 106 Trinity Church Road, Statesville, NC 28625 or to the family at www.troutmanfuneralhome.com.
Troutman Funeral home is serving the family.