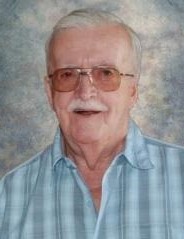 Jack Lee Tucker, 86, of Statesville, N.C., passed away peacefully on Saturday, April 24, 2021, at his home surrounded by his family.
Jack was born on December 27, 1934, in Iredell County and was the son of the late Marvin L. "Jack" Tucker and Anna Bell Dickens Tucker. In 1953 Jack married his wife Shirley Mae Danyels Tucker, who survives. He worked for Southern Screw for 38 years and later started Tucker Cabinet Shop.
In addition to his parents, Jack was preceded in death by his daughter, Nancy Tucker; sister, Shirley Holland; and brother, Mike Cook.
Along with his wife of 68 years, Shirley Mae Danyels Tucker, Jack is survived by two daughters, Tammy Owens and Terry Tucker; two brothers, Jeff Tucker (Teresa) and Tim Tucker (Angela); and two sisters, Missy Tucker and Bonnie Mayberry (Jerry). In addition, he is survived by five grandchildren, Jackie Parker, Adam Stikeleather, Tanya Sides, Morgan Whaley, and Dorothy Boles; and seven great grandchildren, Madison Parker, Emma Parker, Brennon Stikeleather, Bryson Stikeleather, Jack Tucker Sides, Finn Sides and Brady Sides.
Mr. Tucker will lie in state at Troutman Funeral Home on Tuesday, April 27, from 1 to 5 p.m. with the family receiving friends at the family home the same day from 2 to 4 p.m. and 6 to 8 p.m. A graveside service will be held at Iredell Memorial Gardens on Wednesday, April 28, at 1 p.m. with Rev. Curtis White officiating.
In lieu of flowers memorial can be made to the Iredell County Emergency Medical Services at 200 S. Center Street, Statesville, NC 28677.
Troutman Funeral Home is serving the family.