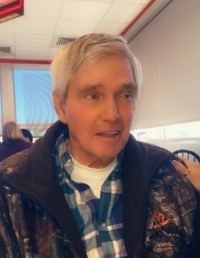 James Franklin Redden, 75, of Statesville, N.C., passed away on Friday, April 23, 2021.
James was born on April 22, 1946 in Beckley, W.Va., and was the son of the late Nelson Redden and Nellie Morton Redden. He was a high school graduate and was a former supervisor and carpenter with Wooten-Brawley Construction Company. He later was associated with the National Penning Company. In 1988 James was married to Mary Lou Goodson Redden, who survives.
He was preceded in death by two sons, James Franklin Redden Jr. and Matthew Franklin Redden, along with two brothers.
In addition to his wife, James is survived by a son, Jerry Nelson Redden; step-son, Phillip Lee Lewis; step-daughter, Michelle Lewis Adams; four granddaughters; four step-granddaughters; one step-grandson; four great step-granddaughters; and three great step- grandsons. He is further survived by seven brothers.
A memorial service will be conducted on at 2 p.m. on Saturday, May 1, at Faith Church with Pastor Charles Burleson officiating. Burial will follow in the church cemetery.
Troutman Funeral Home is serving the family.