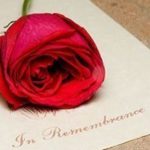 James "Grover" Hicks, 62, of Harmony, N.C., passed away on November 29, 2021, at Iredell Memorial Hospital in Statesville, N.C.
Grover, as he was so lovingly known, was born on October 7, 1959, in Davie County, N.C. He was the son of James and Pearl Hicks, both of whom survive him.
Grover attended Iredell County Schools. Later, he began a career in commercial glass installation, working for A and H Stained Glass. In 1985, Grover married April Renee (Vanhoy) Hicks in Iredell County.
Survivors include his mother and father, James and Pearl Hicks; his loving wife, April Hicks of Harmony; brothers, Tim Hicks, Arthur Hicks and Thomas Hicks; and sisters, Sandra Walker, Angie Hicks and Brenda Hicks, all whom will miss him very much.
A memorial service for Grover will be held on Sunday, December 5, 2021, at the Joyner Community Building in Harmony on Sandy Springs Road.
Reavis Funeral Home of Statesville are honored to serve the family.