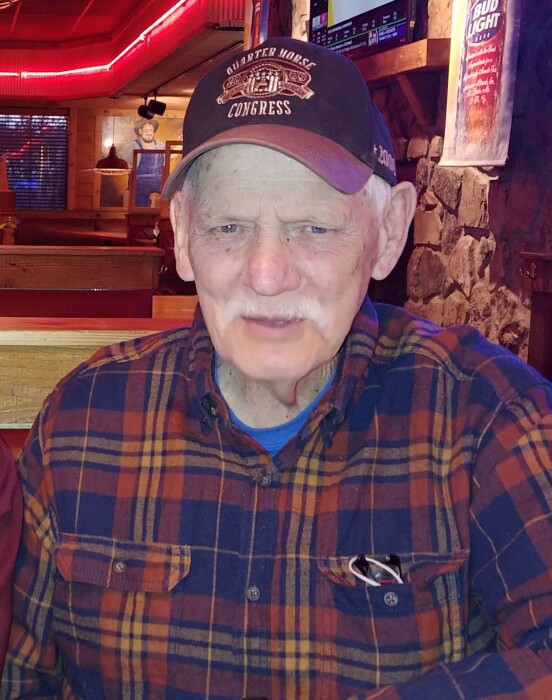 James "Jim" Everett Taylor, 84, of Statesville, N.C., passed away on Sunday, November 28, 2021, at his home.
Jim was born on March 26, 1937 in Iredell County and was the son of the late Ernest E. Taylor and Katie Mae Compton Taylor. He attended Statesville Schools and later married Vivian Willis, and they enjoyed sixty-five years of marriage until his passing. He was a meat cutter for many years and later worked at Godfrey Lumber. He was a former member of Front Street Baptist Church.
In addition to his parents, Jim was preceded in death by his two brothers and three sisters, Kenneth Taylor, Bobby Taylor, Dorothy Galliher, Mary Frances Wilson and Ruby Bost.
Along with his wife, Jim is survived by three daughters and two sons, Debra Beckham (Calvin), Beth Fox (Jeff), Kim Jolly (Terry), Ernie Taylor, and Andy Taylor (Lisa Kerley); five grandchildren, Joshua Beckham, Adam Christopher (Jessica), Kaylan Beckham, Cody Christopher (Kathy) and Katy Sherrill; and six great grandchildren, Ashton Sherrod, Brock Artavia, Eli Christopher, Leo Christopher, Miles Christopher and Lance Christopher.
Visitation will be held Thursday, December 2, from 6 to 8 p.m. at Troutman Funeral Home. Funeral service will be conducted at 3 p.m. Friday, December 3, at South River Baptist Church with Pastor Chris Thompson officiating. Burial will follow in the church cemetery.
In lieu of flowers, memorials can be made to the organization of the donor's choice.
Troutman Funeral Home is serving the family.