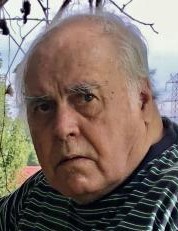 Jerry Allen Arthurs, 75, of Troutman, N.C., passed away on Saturday, July 31, 2021, at Serenity House.
Jerry was born on January 26, 1946, in Troutman and was the son of the late James Marvin Arthurs and Nellie Wilson Arthurs. After graduating high school, Jerry served in the U.S. Army and later went on to own his own landscaping business.
In addition to his parents, Jerry was preceded in death by one sister, Pauline Davis, and three brothers, Kenneth Arthurs, James Arthurs and Harold Arthurs.
Jerry is survived by two sisters, Edith Benson and Naomi Riddle; two sisters-in-law, Dorothy Arthurs and Debbie Arthurs; and numerous nieces and nephews.
A memorial service will be held at 4 p.m. on Wednesday, August 4, at Wesley Chapel UMC with Rev. David Minor. Visitation will be held one hour prior to the service, from3 to 4 p.m. A private burial will be held at a later date.
Memorials can be made to Serenity House, 110 Centre Church Road, Mooresville, NC 28117 or Wesley Chapel UMC, P.O. Box 838, Troutman, NC 28166.
Troutman Funeral Home is serving the family.