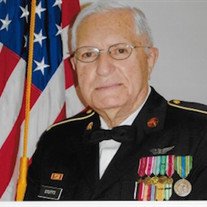 Mr. Jesse Brice Stutts, 92, of Bridgeport, W.Va., passed away on Easter Sunday, April 4, 2021, at the home of his daughter. He was born May 22, 1928, in Mooresville, N.C., the son of the late William and Jessie Macks Thompson Stutts. He was preceded in death by his wife of 49 years, Esther Ruth Smith Stutts.
He is survived by three daughters, Beth Saymon and her husband George of Bridgeport, W.Va., Carla Isenhart and her husband Kevin of Chandler, Ariz., and Karen Smith and her husband Stephen of Bremerton, Wash.; and four grandchildren, George Saymon IV and his wife MacKenzie, Megan Smith, Zachary Smith and Amanda Saymon Klenk and her husband Matthew.
Jesse was the last surviving member of his family. He was also preceded in death by his siblings, Lucius Kelly Stutts, Ross Eugene Stutts, Emeal Stutts, Norvelle Miranda Stutts Lloyd, Estelle Betty Stutts Cashion, Sue Moore Stutts Holdsclaw, William Gordon Stutts, Mack Washam Stutts, Kress Coke Stutts, Latt Taylor Stutts, Treva Bessie Stutts Smith and Joe Brooks Stutts.
Jesse's faith, family, friends, and service to country were the foundation of his life and very important to him! He loved spending time with all, sharing stories and life experiences. In his retired years, Jesse and his beloved wife Ruthie enjoyed being road warriors, traveling across country on new adventures, while always taking time to visit with family and friends.
MSG Stutts was the fifth of nine brothers who served in the armed forces. His over 28 years of distinguished service to his country included several tours of duty with Armored Divisions, including assignments in Landshut, Germany; Fort Hood, Texas; and Regensburg, Germany.
In later years of his career, MSG Stutts served in administrative details, which included service in Ft. Meade, Maryland; Republic of Viet Nam; and Yongsan, South Korea. MSG Stutts completed his service as First Sergeant and Battalion Personnel NCO of Headquarters 3rd Battalion, 68th Armor, 8th Infantry, Manheim, Germany. During MSG Stutts' military career, he attended the prestigious 7th Army NCO Academy, in Munich, Germany.
A Gathering will be held at Rehobeth United Methodist Church, Terrell, N.C., on Saturday, May 8, 2021, from noon to 1 p.m. A Celebration of Life Service will be held at 1 p.m. with Dr. Lee S. Dukes presiding. The interment will follow with military honors.
In lieu of flowers, the family requests that a donation be made to a charity of your choosing, or a memorial contribution to the U.S. Army Historical Foundation, which was Jesse's favorite charity.
Cavin-Cook Funeral Home & Crematory, Mooresville, is serving the family. Condolences may be made to the family at www.cavin-cook.com.