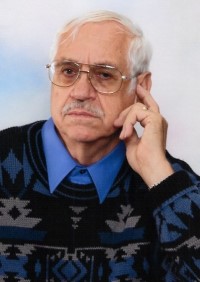 Jessie Monroe Riggs, 81, of Cleveland, N.C., passed away Tuesday, January 5, 2021.
Mr. Riggs was born June 11, 1939, in Surry County, N.C., and was the son of the late Charlie Washington Riggs and Mary Lula Mitchell Riggs. He graduated in 1957 from White Plain High School in White Plains, N.C., and attended Mitchell College in Statesville, N.C. He was a member of Diamond Hill Baptist and retired from Hoechst-Celanese in 1996. He was licensed in plumbing and electrical and had also been a real estate broker. On January 29, 1989, he married the love of his life, Judith Hope Riggs, who survives. Mr. Riggs is an Ancient, Free & Accepted Mason, and he was a member of the Statesville Lodge #27.
In addition to his wife, Mr. Riggs is survived by two sons, David Riggs (Rosemary) of Cibolo, Texas, and Daniel Riggs of Wilmington, N.C.; two stepdaughters, Marla Michelle Wood (Kenny) of Cleveland, NC, Monica Lee Monk (Tom) of Statesville, N.C.; two grandchildren; seven step grandchildren; and eight step great grandchildren.
He was preceded in death by four brothers, Ray Riggs, Paul Riggs, Ruben Riggs, and Fred Riggs; one half-brother, Bennie Thompson; two step-sons, Jonathan Mark Mesiemore and Wesley Mark Mesiemore; one step granddaughter, Allison Michelle Anders; and a sister-in-law, Betty Riggs.
Graveside funeral services will be held at 3 p.m. on Monday, January 11, 2021, at Oakwood Cemetery with Rev. Dennis Bledsoe and Rev. Larry Holleman officiating.
Online condolences may be made to the family at www.troutmanfuneralhome.com.
Troutman Funeral Home is serving the family.