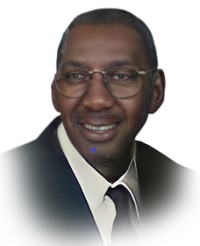 Jimmie Lee McClain, 85, of Hiddenite, N.C., passed away on Friday, December 10, 2021, at Presbyterian Hospital in Huntersville, N.C. He was born in Iredell County on June 2, 1936, to the late B. Grier and Doshia Parker McClain. He was preceded in death by seven brothers, Elmore, Willard, S. Walter, Albert, Esby, RV, and Jacob; four sisters, Hattie M. Griffin, Ollie C. McClain, Annie Catherine Linney, and Mary Sue McClain.
Jim attended Happy Plains School. He was a gentle giant that wore many hats and was dedicated to helping his dad on the farm. Earlier in his teen years, he worked at the Overcash Dairy Farm, milking cows twice a day, and also on Waugh Farm. Jim drove a school bus and was a master tree trimmer and lawnmower mechanic. After he got married, he drove a truck for Broyhill Furniture, for 30-plus years before retiring. His hobbies were bowling, playing baseball, and pitching horseshoes. He was very passionate about skating with his brother Jake and buddies at the Wilkesboro Skating Rink, along with spending time with his family.
He joined Third Creek Baptist Church, where he was active in Sunday School and on the usher board for more than 50 years. He sang in the Golden Star Choir, and he loved serving the Lord. Jim married the former Mildred Juanita Mayfield, on July 16, 1959, and they were married for 61 years.
In addition to his wife, Mildred Juanita Mayfield McClain, he leaves to cherish the memory of his life two sons, Shelton McClain and Richard McClain; a daughter, Robin M. Cowan; and a sister, Shirley M. Byers. He was a proud grandfather of five grandchildren, Maurice Cowan, Andrew McClain, Ciara Cowan, Starr Cowan and Angelica Scott; thirteen great grandchildren; niece/nephew, with whom he was raised, Gladys (AJ) Allen, Leonard (Peggy) McClain; a brother-in-law, Lonnie Mayfield (Carolyn); sisters-in-law, Aleece Mayfield, Doris Morrison (Randy) and Wavie Wilder (Tony); a host of nieces and nephews, including one special nephew, Fitzgerald McClain; former son-in-law, Stanley Cowan, who helped care for him; cousins, other relatives and friends.
Visitation is scheduled for Saturday, December 18, 2021, from 11:30 a.m. to 12 noon at Third Creek Baptist Church, 285 Third Creek Road, Stony Point, with a service to follow at 12 noon.
Rutledge & Bigham Funeral Home is serving the family.