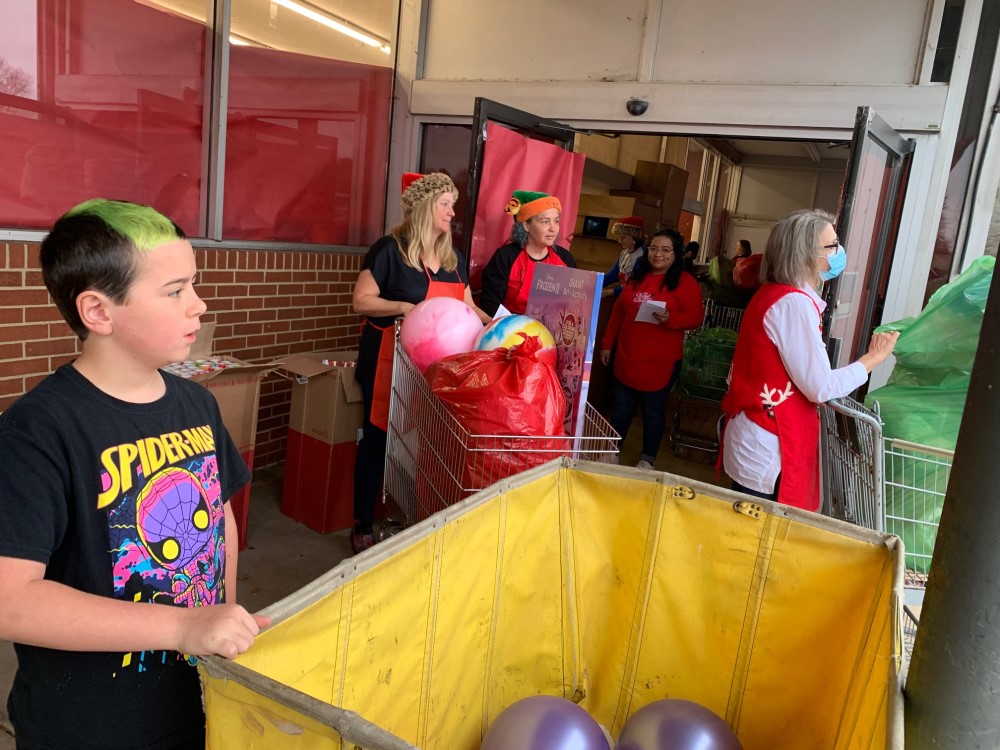 BY BRANDY TEMPLETON
The Salvation Army of Iredell County brought Christmas cheer to many by providing toys and clothing to 600 children and 250 families on Friday.
Majors Joe and JoAnn Mure orchestrated distribution of the gifts, many of which were donated through the Angel Tree program, with the help of multiple volunteers and Statesville Police Department personnel.
Tomeker Williams and her daughter Tryniti drove from South Carolina to help her parents because it's "an amazing, amazing thing."
She says it's been her way of giving back from her seventh-grade year. Until then, she didn't know what an Angel Tree was.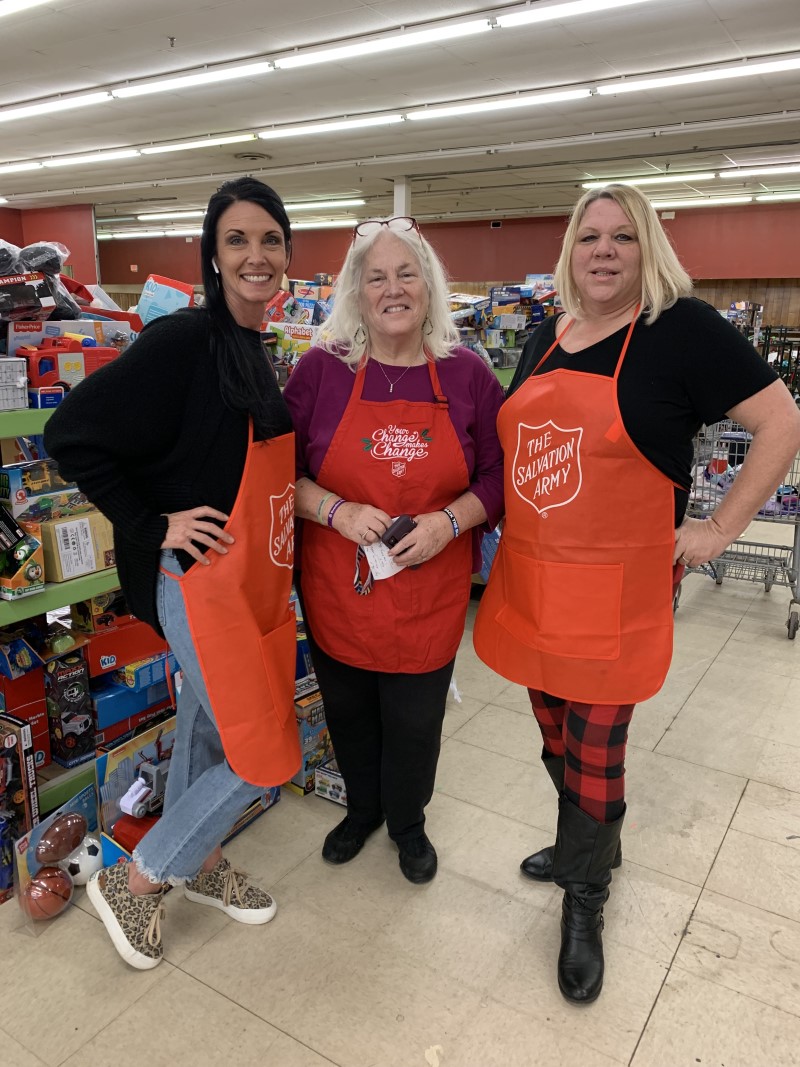 "When I was 12 in 1988, my Christmas gifts came from the Salvation Army," Tomeker said. I got a Coca-Cola watch with a pink strap and red Coca-Cola tennis shoes."
She was proud of her presents.
"I loved it. It was different," Tomeker said. "This is giving back, paying it forward. This is joy!"
Christmas music played while the volunteers pushed carts to cars waiting to receive their children's gifts.
It was Sue Garavaglia's second Christmas helping. She handpicked the majority of the gifts for children's bags.
"I'm always amazed by the generosity of people," she said. "Kids ask for a tablet, and people buy a tablet. It's incredible. Some gifts are quite expensive, and then they even give little extras."
Micheal Casanova, from Mooresville, brought his sons Archer, 7, and Sterling, 3, to help bring out bicycles.
He came to serve with his mother-in-law Michelle Lally.
"This is my first time," he said. "I think it's a really cool thing how many kids get to enjoys these presents who otherwise won't get anything."
Volunteer JK Massey really enjoys helping.
"A lot of people have been gracious this year," he said.
Tanya Snook was thankful for the graciousness. She and her husband have four kids ages 4 to 16.
"It's great they're able to give back to the community," she said.
Board member Karen Kidd teared up as she spoke about the people being served.
"To give a blessing is to be a blessing," she said. "We're all in this together. Just love somebody."
Photos