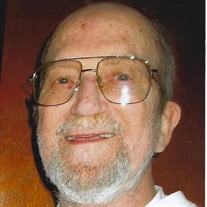 John Lewis Simmerman, 78, of Marion, N.C. and formerly of Statesville, N.C., died July 7, 2021, at Mission Hospital in Asheville, N.C. Born in Iredell County on September 22, 1942, he was a son of the late Jasper Simmerman and Pearl Fox Simmerman Haynes, who survives.
John was retired from the Maintenance Department at UNC Greensboro.
Surviving, in addition to his mother, are his wife, Martha Barnes Simmerman, and a brother, Mickey Simmerman and his wife Carolyn of Greensboro.
Graveside services are scheduled for 2 p.m. on Monday, July 12, 2021, at Iredell Memorial Gardens with Rev. James Lewis officiating.
Condolences may be sent online to the family to www.nicholsonfunerals.com.
Nicholson Funeral Home is entrusted with the arrangements.