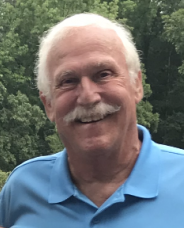 John Steven "Steve" Sherrill, 73, of Statesville, N.C., passed away on Sunday, May 23, 2021.
Steve was born May 13, 1948, in Iredell County and was the son of the late Kenneth "Chub" Sherrill and Catherine "Cat" Grant Sherill. He graduated from Scotts High School in 1966 and on July 29, 1967, married his wife, Jacqueline Stock Sherrill, who survives. In 1968 Steve entered the U.S. Army and served in the 82nd Airborne in Fort Bragg and in the 173rd Airborne in Vietnam. Steve was the owner and operator of S&S Mechanical Company for 33 years and retired in 2009.
In addition to his wife, Steve is survived by two sons, John Sherrill (Tennille), and Jacob Sherrill (Kim); daughter, Julie Sherrill Holcomb (Dano); eight grandchildren, Sidney Sherrill, Gretchen Sherrill, Davis Sherrill, Georgia Sherrill, Felix Holcomb, Arlo Holcomb, Julia Cates and Ellis Cates. Also surviving are his siblings, Susan Hare, Patti Davidson (Phil), Kitty Sherrill and Keith Sherrill (Andrea).
A celebration of life will be held at 1 p.m. on Monday, May 31, 2021, at his home with casual dress.
In lieu of flowers memorials can be made to Hospice and Palliative Care of Iredell County at 2347 Simonton Road, Statesville, NC 28625.
Troutman Funeral Home is serving the family.