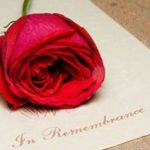 Mrs. Eileen R. Baggarly of Statesville, N.C., passed away Sunday evening May 23, 2021 at her home.
She was a member of Hebron Baptist Church, where funeral services will be held at 11 a.m. on Wednesday, May 26, with Rev. Darren Johnson officiating. Burial will follow in the church cemetery.
Eileen is survived by her husband, Rick Baggarly; daughter, Suzette K. Kehoe; son, Norman L. (Ken) Kennedy and wife Belinda; brother, Dr. Thomas J. Reeves; and sisters, Rose Marie Hutto and Connie Morris.
Memorials may be made to Hospice and Palliative Care of Iredell County.
Troutman Funeral Home is serving the family.